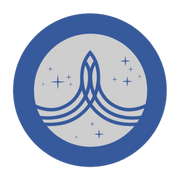 The Planetary Union is a group of planets and species who came together, based at Planetary Union Central on Earth. The USS Orville is a ship in their 3,000 strong fleet.
As of 2419, the Planetary Union has been antagonized by the Krill.
Relations
Edit
Divisions
Edit
Within the Planetary Union, there are five Divisions, or Crew Ranks:
Admiral Level
Edit
The admirals use a golden insignia of the Planetary Union with a purple uniform.
Command Level
Edit
The commanders and executives use a silver insignia of the Planetary Union with a blue uniform.
Commanders are the heads of Union ships. Executives include the first officer and second officer under the ship's commander.
Science Level
Edit
The scientists use an insignia of an atom-like emblem with a green uniform. Scientists specializing in medical care however use an insignia of a green cross surrounding an atom.
Engineering Level
Edit
The engineers use an insignia of engine gears with an orange uniform.
Security Level
Edit
The security personnel use an insignia of wings over a shield with a red uniform.
The ranks within the Planetary Union fleet signify a crew member's status. Their insignia are worn on the shoulders of the uniform. Junior and senior officers have silver insignias, while flag officers have gold insignias:
Insignias
Edit

One bar, silver - ensign
Two bars, silver - lieutenant
Three bars (thinner central bar), silver - lieutenant commander
Three bars, silver -

commander

Four bars, silver, with ships name in a darker band forward of the bars - captain
Stars in a circle, gold - admiral
Known spaceships
Edit
Planetary Union spaceships are named after aviation and space pioneers from Earth.
Appearances
Edit
Ad blocker interference detected!
Wikia is a free-to-use site that makes money from advertising. We have a modified experience for viewers using ad blockers

Wikia is not accessible if you've made further modifications. Remove the custom ad blocker rule(s) and the page will load as expected.